Digital Commerce and Content
Oracle Commerce Cloud
Nvizion Solutions has more than 15 years of experience integrating and successfully launching customer's commerce platform on Oracle Commerce & Cloud Solutions. Our Solutions are based on the industry's latest trends and best practices that enable us to accelerate the development cycle of the project at reduced cost and provide you with cutting-edge platform. We are widely accepted and experienced commerce partners for Oracle Commerce Cloud implementation.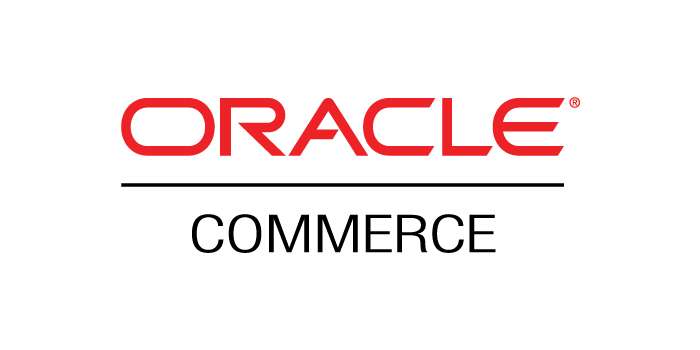 Oracle CX Commerce Cloud
Oracle CX Commerce Cloud is a platform that is built on powerful SaaS architecture and deep industry expertise which can seamlessly scale to help you react to changing business conditions.
Omnichannel Experiences
Deliver connected, omnichannel experiences that give shoppers options and convenience across web, mobile, stores, social, call centers, and more.
Get to Market Fast
Create experiences fast with pre-integrated features and drag-and-drop tools for business users to build, optimize, preview, and push updates live—no code required.
Reduce Technical Debt
Cut down on your costs, tools, and delays with everything you need in a fully integrated application, hosted in Oracle Cloud.
Deliver Inspiring Experiences
Manage direct-to-consumer and wholesale buying experiences in a single platform, with the flexibility to share assets or customize for the unique needs of each channel using the same tools.
Unify Direct and Wholesale Sales
Streamline how you connect to other systems with open APIs and Oracle integration connectors for faster data passing between applications.
Accelerate Journey To Cloud
Nvizion has extensive experience and has worked with global organizations to help them jumpstart their journey to the cloud in weeks. While Oracle Commerce cloud is an excellent offering and has several benefits, migrating to it requires you to understand key architectural trade-offs. We can help you assess, evaluate, and make this decision.
Deliver Inspiring Experiences
Give customers personalized experiences that drive engagement and sales with AI-driven, personalized results across search, product recommendations, content, pricing, and promotions.
Benefit From Our Experience in Oracle Commerce Cloud
Our expertise spans across all the core components of Oracle Commerce Cloud suite which includes Oracle ATG Web Commerce implementation, Oracle Commerce Cloud Guided Search and Experience Manager(formerly Endeca). With several end-end Oracle Commerce implementations, customizations, we have launched websites on oracle commerce platform for our customers globally and helped them maintain a maximum return on their platform investment.
Oracle Commerce Services
B2C Commerce, B2B Commerce, Multi-site development, Catalog Management, Pricing & Promotions Management, Personalization & Scenarios, Guided Search and navigation.
Integration With 3rd Party Systems
Tax, Order Fulfilment, Inventory Management, Payment, Shipping, Social Media, Email Marketing Tools, BI and Analytics
Oracle Commerce Guided Search Tuning
The search function needs regular tuning to deliver the results you need, and your customers want. We can help with configuring and tuning natural language search results, relevancy tuning and configuration of stemming, partial matches, synonyms, and multi-language search.
Holiday Readiness
We ensure that your site can handle huge volume of traffic with 100% uptime & faster performance and that you monetize the holiday season.
System Health Check
Our technical experts identify challenges and proactively resolves issues to ensure that your site delivers the best online experience to your users.
Headless Architecture
Making the right choices in your headless strategy could solidify and elevate your customer experience. We have experience leveraging the Oracle commerce platform for headless architectures for faster go-to market and reduced downtime.
Acclerate with Nvizion Solutions
Nvizion Retail accelerators are a super starter for any modern commerce initiative. Enhance your user experience by maintaining product uniformity, delivering instant product search results, creating a secure and scalable platform with API orchestration and having tons of back-end functionality like Loyalty, Subscription, SEO, etc.